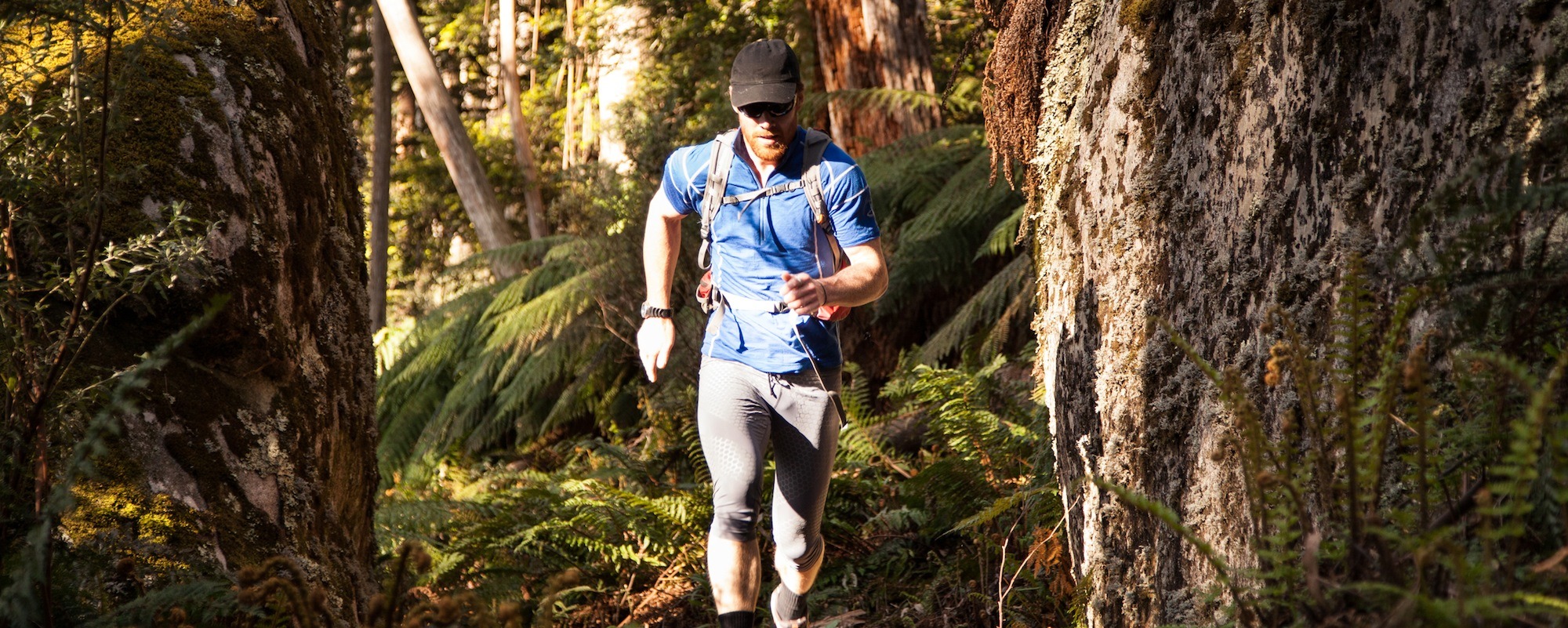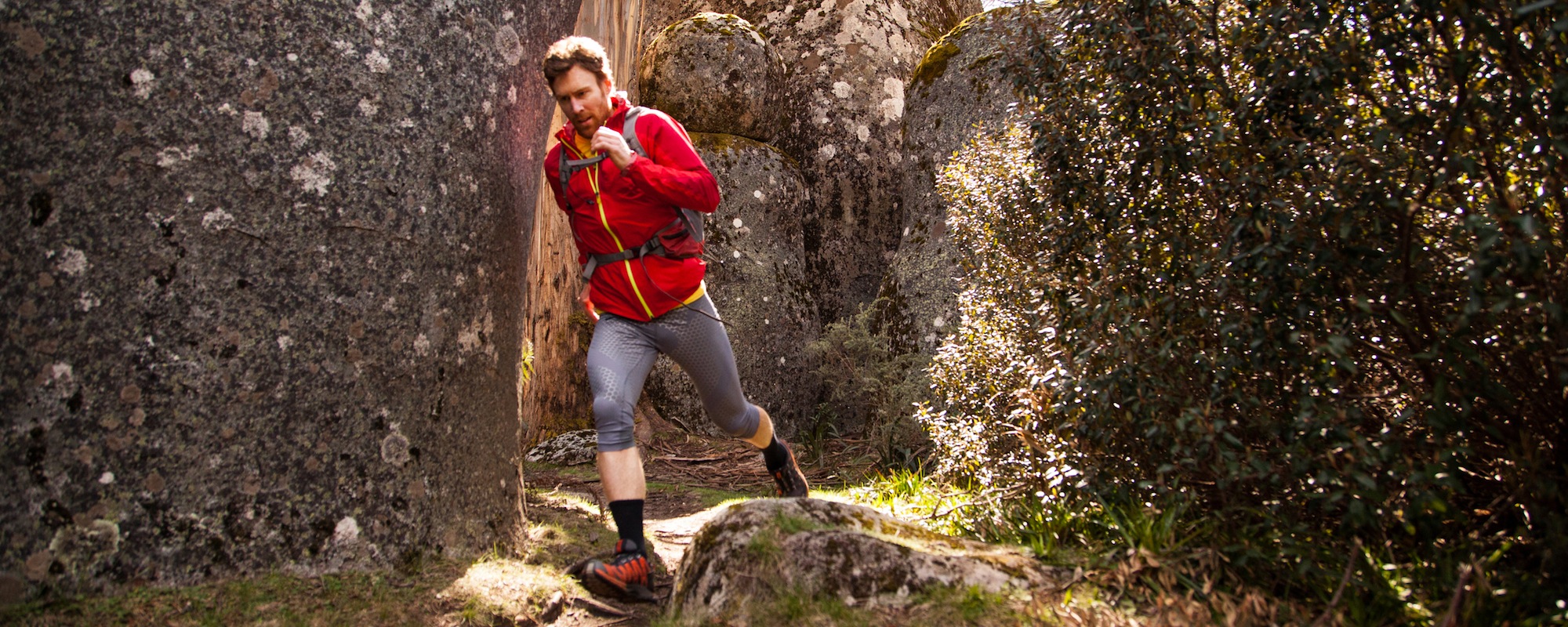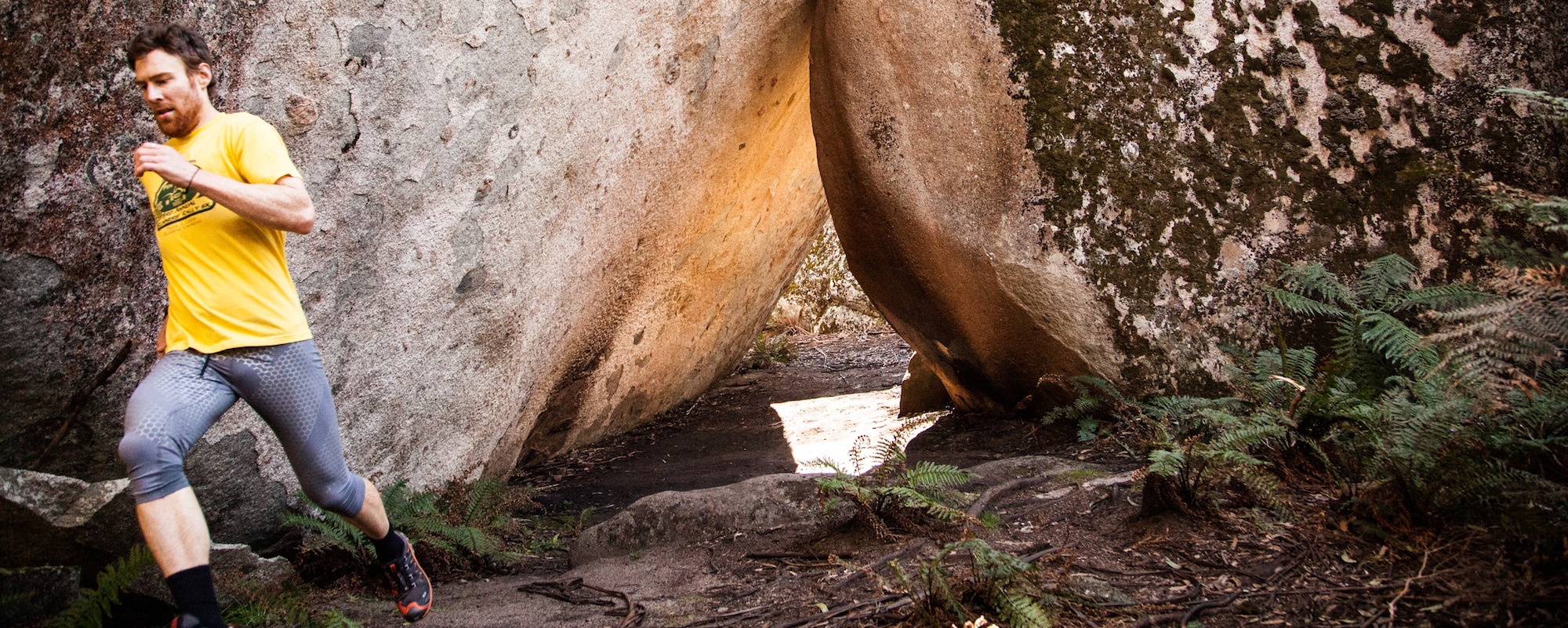 Trail running at Mt Baw Baw
Snowgum-cloaked sweeping singletrack featuring big Gippsland Valley and backcountry alpine views: Mt Baw Baw offers stunning, unique, accessible trail running routes suitable for novices through to wild country running experts.
The trails are flowy and in parts technical and fun underfoot, journeying runners through pristine sub alpine environments, including along parts of the famous Australian Alpine Walking Track. Yet you're never far from a cool finishing beverage and a gourmet meal in the Baw Baw Village.
You'll also be enjoying the same trails used in the iconic Baw Baw Trail Run Festival, a 3-day celebration of the trail running lifestyle held every March www.trailrunfestival.com.au.
Accommodation
To book accommodation at Mt Baw Baw visit mountbawbaw.com.au.
"An easy loop up and over the summit of Mt Baw Baw, with a pinch of a climb to get there early on, and then downhill fun all the way back to the village. Some great technical singletrack on the final stretch back to the village. "
DISTANCE: 3.5 km
TRAIL TYPE: Loop
COMBINED ASCENT/DESCENT: 131 metres +/-
RUN RATING: 13/45
START: In front of Village Restaurant, Baw Baw Village
FINISH: In front of Village Restaurant, Baw Baw Village
ESTABLISHED TRAIL NAMES: Village Trail, Summit Trail, Maltese Trail, Muellers Trail
GEOGRAPHIC REFERENCES: Mt Baw Baw summit, Five Ways
TRAIL HIGHLIGHTS: Views from Mt Baw Baw across Gippsland Valley and views from Muellers Lookout toward Mt St Phillack. Snowgums. Mueller's trail.
MAPS AVAILABLE: Mt Baw Baw Alpine Resort Map (representative only)
THE RUN
Take on a Piccolo or short black before you trot off from the Village Restaurant in the centre of the Resort. Run down Currawong, headed toward the General Store/Adventure HQ on your left and, further on, the First Aid Centre on your right. Head on down the road, passing the vehicle gate until you get to the bottom of the Summit lifts.
Nip across towards the Skiosk and run up the Village/Summit trail veering up and ahead to your right. Be sure to stay on the trail until on your left you see the Nordic Bowl, a picnic clearing (this is prior to hitting the intersection/s of Vilage/Summit/Latrobe). Cross the clearing on your left until you pick up a singletrail heading up the hill. This singletrack is part of the old-timer network of trails used by the pioneers of Baw Baw. Pace yourself for this uphill section, weaving between stands of snowgum and big rock features.
You will punch out onto the Summit Trail again. Run for approximately 100 metres before taking a left turn up some steps and a gravel path into the Downey Picnic Area. Follow the singletrack on through, until you once again hit Summit Trail. Turn left and follow the single and a half track route (a Winter ski run) up to the summit. On your left there is the summit cairn – a rock pile structure with interpretive signage – and further on there are two sensational viewpoints on your left across the Gippsland Valley and another viewing platform on the right Muellers Lookout.
From here keep following the Summit trail as it drops back down the northern side of Mt Baw Baw, looping around until you hit the Five Ways intersection. Continue across looking for the Maltese Trail/Muellers Track. (Do NOT veer left (Village trail) or double back). About 50-100 metres along Maltese you will see Mueller's, a singletrack section dropping to the right.
This is the technical downhill section, so watch your footing, but have fun. A great place that is close by the village to return and practice your technical downhill running (try a time trial!).
At the bottom of Muellers, you will come to a small wooden bridge over a creek. Cross and turn left, ahead you will pop out on a village road (Candle Heath Drive). Run up the side of the Toboggan Park area hooking right up a grass incline to pick up a singletrack running left – this will take you the final 100m weaving past some of the chalets to finish opposite the Village Restaurant where you started.